Year 5 Hawks
Mr Taylor & Mrs Saunders would like to welcome you to the Hawks class page.
For our Summer Term our topic work is based around The Maya, where we will be looking in to their culture and lifestyle, alongside investigating where they lived and how this compares to us. In Literacy we are beginning the term by reading a book by Michael Morpurgo called Kensuke's Kingdom - a story all about a young boy stranded on an island in the Pacific Ocean.
Please continue to learn your times tables as they will help you in Maths whilst we focus on multiplication, division and fractions.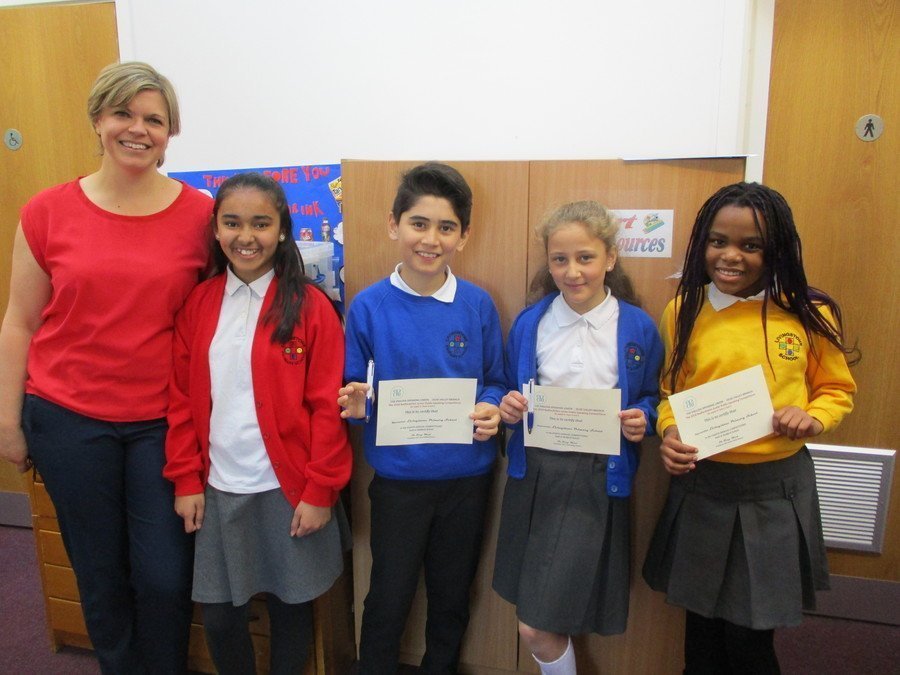 This week four children from Year 5 took part in the English Speaking Union debating Competition at Bedford School. The children worked hard preparing their debate, questions and answers. On the day they performed well and made the audience laugh at times. There was stiff competition but the children did us proud.
Hawks PE days are Tuesdays and Fridays.
On a Tuesday please arrive for school in your PE kit.
It is always handy to have your PE kit into school each day, we will send it home each week to be washed.
Please continue to support your child at home with spelling, reading and their weekly homework. A big focus this half term is to be able to quickly recall all of the times tables and their division facts.
The children all have access to Times Tables Rockstars
where there ultimate goal is to become a 'Rock Hero' by learning their times tables.
Other interactive websites can also be found below
www.topmarks.co.uk - for maths
BBC learning - Times tables grid game