Summer Term 1
Topic – Our Neck of the Woods.
Robins Class have had a very busy term including going on lots of trips as part of our topic 'Our Neck of the Woods'. This has included visiting Herrings Green Farm where the children has lots of fun and learnt lots about the animals and birds of prey.
They also visited the local park where they had lots of fun feeding the ducks, exploring different parts of the park and of course finishing with playing on the playground equipment!
During the last week of term as part of 'Our Neck of the Woods' topic and RE, they visited St Martins church where they learnt all about Christian artefacts.
Maths
The children continue to learn their maths which includes lots of problem solving and reasoning. There are lots of opportunities for the children to practise their maths on line, using the MyMaths programme, Purple Mash and the Rock Maths amongst many other programmes available.
Phonics
The children have also been practising their phonic skills ready for the Phonics Screener test WB: 11th June. This is purely to check the children's understanding of phonics which enables them to become proficient readers and writers. Again, there are lots of phonics programmes to practise on using the Purple Mash and various CBEEBIES sites. Also, reading each evening will further enable the children to develop their phonics and reading skills.
Next terms Topic is 'Home and Away', where they will learn about homes around the world, and the famous nurses, Edith Cavell and Mary Seacole.
Of course there is also Sports Week to look forward to amongst many other activities!
PE days will be Mondays an Thursdays; please can you ensure that your child has
their full PE kit every day.
Below are some photos of the children enjoying their time at Bedford Park and Herrings Green Farm.
Our visit to Herrings Green Farm.
Our spring term topic is Heading South for the Winter and The Great Fire of London.
On our first day back we had some owls visit us! We were even able to stroke them!
We have also been having lots of fun in gymnastics using the apparatus.
In the autumn term we visited the Higgins Museum; below are some photos of us when we visited the Higgins Museum to learn about old toys; as you can see, we had a wonderful time.
Autumn 2
The children will continue with their Maths and English activities in the mornings; however they will be doing PE on Mondays with their Class Teacher instead of dance on Wednesday; continuing PE with Mr Knight on Thursdays as previous. Year 1 will have dance again in the Spring term.
The new Topic for the term is Toys, focusing on old and new toys.
Autumn 1
Robins class have settled in very well and have adapted well to year 1. Here is a general time table of each day with a few variations!
Children come in at 9am and the register is taken.
The children then go off to their phonics groups for approximately 20 minutes. They then continue the morning with Maths and English with playtime and assembly in between.
They have their lunch just after 12pm and then go out to play. The children then come in to class again at 1.15pm for registration and then do some quiet reading. The children will then complete some Topic work, and either PSHE, RE, Music, Science or PE.
Phonics and English
The above site shows examples of what each letter sound makes.
Phonics are an essential part of the children's learning which enables them to read and spell accurately. The children bring home some phonics spellings every Friday to help reinforce their learning. Spelling is also an essential part of the curriculum; below are a few common exception words that the children are expected to know by the end of Year 1.
a are ask be by come do friend
full go has he here his house I is love me
my no of once
one our pull push put said says
school she so some the there they to today was
we were where you your
Please try to read with your child each night, they should be bringing home a reading book and also a book that focuses on phonic skills. We try to change their books Monday, Wednesday and Friday as long as they have read the book. Please ensure that if you have listened to your child at home then you sign their books. They will then get a sticker, 10 stickers means that they are awarded a prize out of the Robins goody box. They will also continue with the Reading Challenge and aim to achieve the Bronze, Silver, Gold and Platinum awards.
The children also have a weekly guided reading session which really helps the children's comprehension skills.
In English the children have been learning about captions, lists and labels. They have also been learning about poetry and have been reciting several different poems. Over the next few weeks they will also be looking at stories in familiar settings and non-fiction books.
Maths
We have been practising number bonds to 5, adding a small number and writing number sentences, money, telling the time, days of the week, measurement, place value, shape and symmetry. The children are expected to be able to count to 100 forwards and backwards by the end of the year; they are also expected to count in 2s, 5s and 10s.
Here are a few pictures that show the children learning about length and money.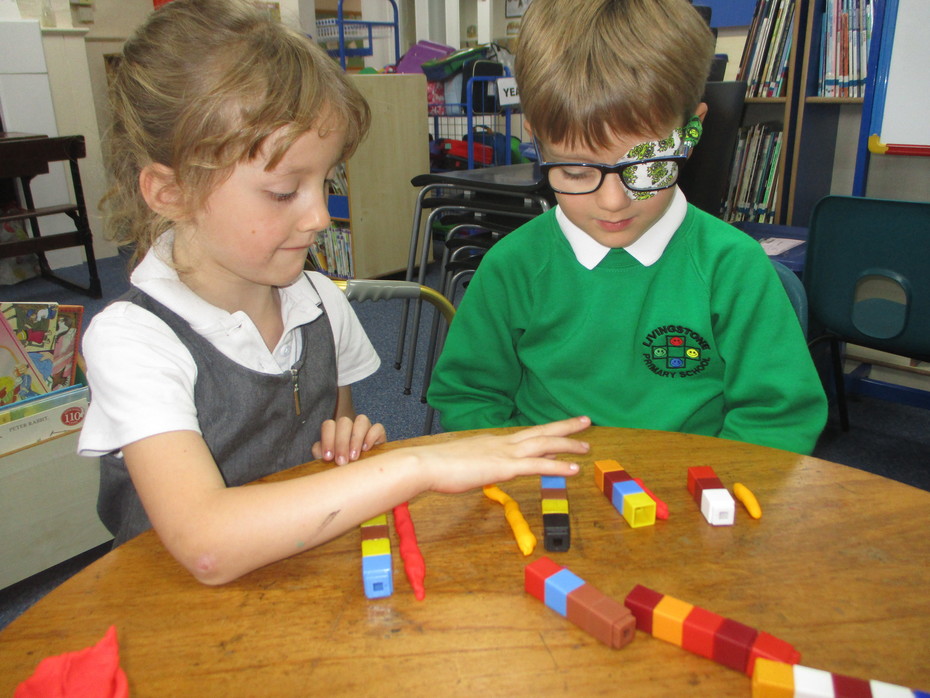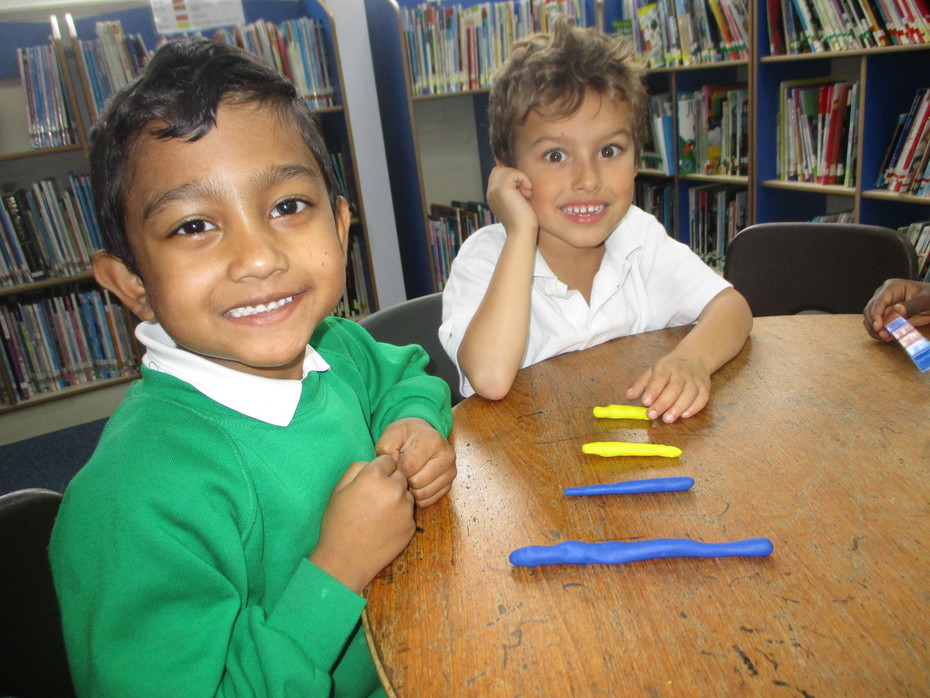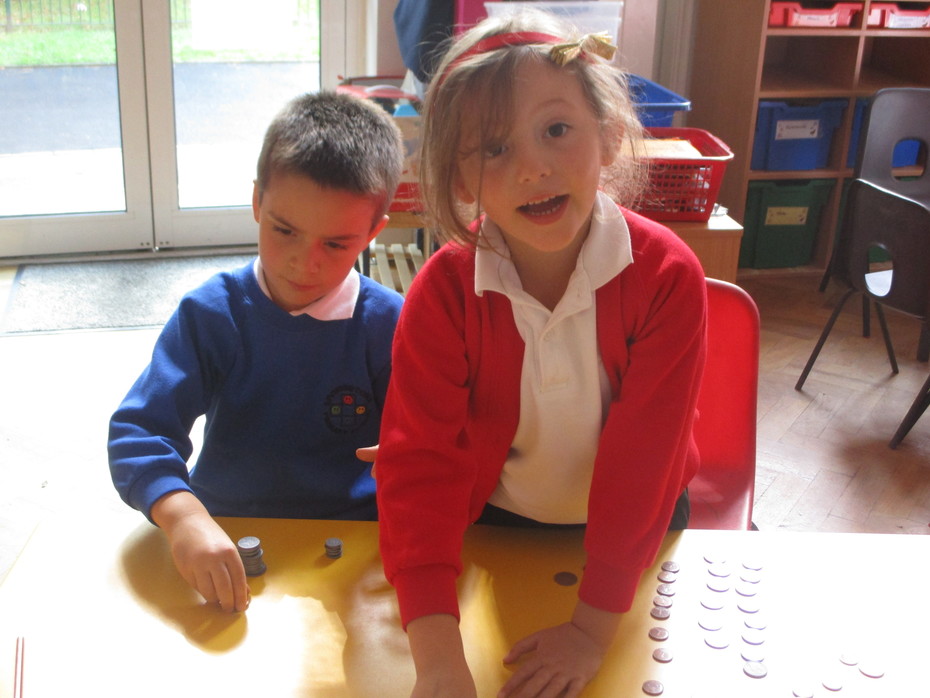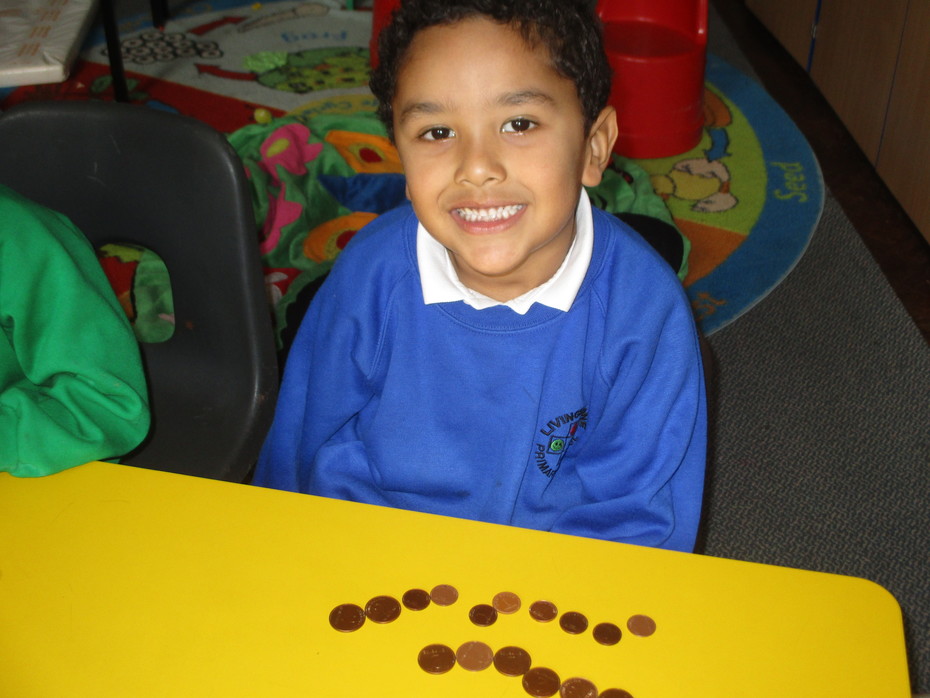 Topic
Our topic for this half term has so far covered Faces, Places and Inner Spaces and are currently looking at All about Me. The children have been completing lots of art work using paint, pastels and sketching. They have also been labelling parts of the body and learning about their senses.
PE
Each Wednesday of this term the children participate in Dance sessions with Miss Holly and PE with Mr Knight on Thursdays. Please ensure that your child has their full PE kit every day and that it is named. Now the weather is beginning to change please could you ensure that your child has jogging bottoms and a top also as they will continue to complete PE outside for as long as the weather allows.
PSHE
We continue to use the SEAL theme which is currently New Beginnings. We also follow the Values scheme. During September we looked at Respect and for October we will be looking at Responsibility.
RE
In RE the children are learning about 'What it means to belong'.
Please find below some useful websites:
http://www.bbc.co.uk/bitesize/ks1/maths/
http://www.bbc.co.uk/bitesize/ks1/literacy/
http://www.sheppardsoftware.com/grammar/capitalization.htm
http://www.roythezebra.com/reading-games/sentences-that-make-sense-1-1.html